Team Sports for Kids in Melbourne
To sign you child up to your nearest Unite Football Academy Program, call now on (03) 9034 5927
Getting kids involved in any sport or activity is important for both their health and social skills. Why not enrol them in a top-class kids' soccer academy like Unite Football Academy We have qualified and certified trainers to help your kids achieve their full potential whilst also having fun playing and being active. Call now!
How Can Soccer Benefit Your Child?
Social media pressures and the need to project a positive image has been a large contributor to the low self-confidence children experience these days.
However, many studies have also shown that participating in a team sport like soccer can help boost a child's self-esteem on an individual level when they master a skill, such as heading, tackling or passing. 
Alternatively, all the children in our programs enjoy collective successes, such as their team winning a match. This type of positive reinforcement can also be from our coaches in the form of a simple thumbs-up or verbal praise in front of the whole group.
Youngsters feel better about themselves if they participate in regular exercise, as the brain releases chemicals known as endorphins during and after physical activity. 
There are also several purely physical improvements which result as well. Exercise through playing football can strengthen a child's heart, reduce their body fat and lower their blood pressure.
Allow your child to express themselves by enrolling them in one of Unite Football Academy many venues today!
Helping your child gain confidence
Football Classes for Kids
Football Training for Kids
Kids Fitness
Kids Sports
Team Sports for Kids
Sense of Belonging
Multiple Venues
Experienced Coaches
Pathway to Local Clubs
Dandenong
Frankston
Keysborough
Knox
Narre Warren
Lyndhurst
Mt Waverley
Unite Football Academy is committed to ensuring that the collection and processing of data carried out by our
unitefootballacademy.com.au
site complies with the General Data Protection Regulations (GDPR) and the Data Protection Act. To know and exercise your rights, particularly concerning the withdrawal of consent to the use of collected data, please consult our
privacy policy
How Parents can Support Their Children
At Unite Football Academy, we have soccer coaching schools in and around South East Melbourne. 
If you're a parent of a child who wants to get involved, here are our 5 top tips to help your child love the game:
Be Supportive – It is vital that parents take a keen interest in training sessions and matches. Try to watch the entire session and, once it's over, ask how they think they went and offer encouragement and constructive feedback.
Don't go too Far – It's essential that you don't put too much pressure on your child. You don't want to become a 'pushy parent' who takes everything too seriously. It's best to let the coach do their job. Don't interfere, and make sure your child realises that winning isn't everything. 
Take Them to a Game – Another way in which you can foster your child's interest is to take them to a game. The whole day out will also help you bond with your child.
Encourage Healthy Eating – Your child will enjoy matches and training sessions much more if they are fit and healthy, so you should try to ensure they follow the guidelines of eating 5 portions of fruit and vegetables a day and drinking lots of water. This will improve their overall health as well.
Make Sure it's Fun – In reality, only very few youngsters go on to play soccer at a professional level, so it is important that the sport is associated with fun and enjoyment.
Helping you show the right interest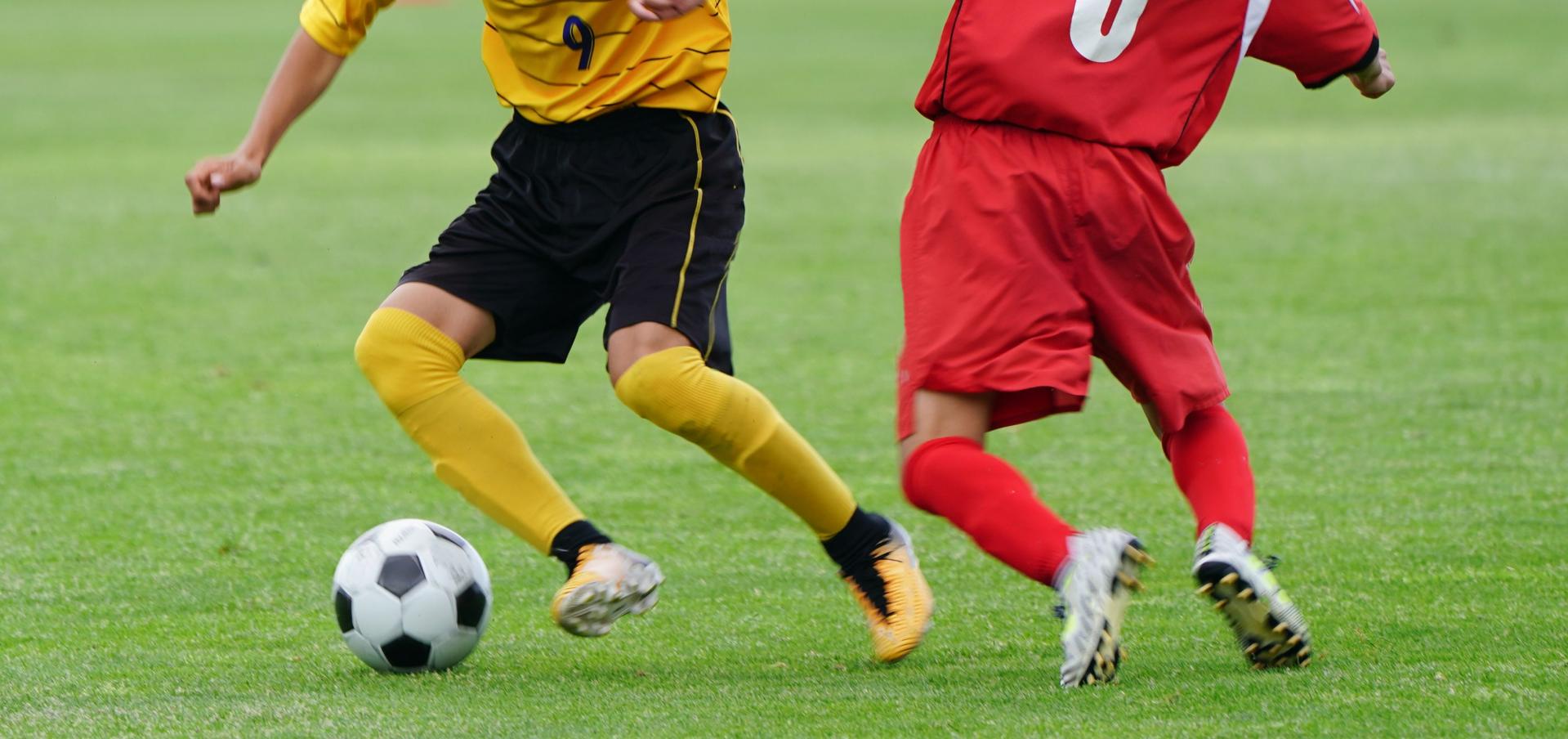 Giving your child a place to fit in and grow
Our classes are available in over 10 locations in South East Melbourne. Call now to find the one nearest to you.